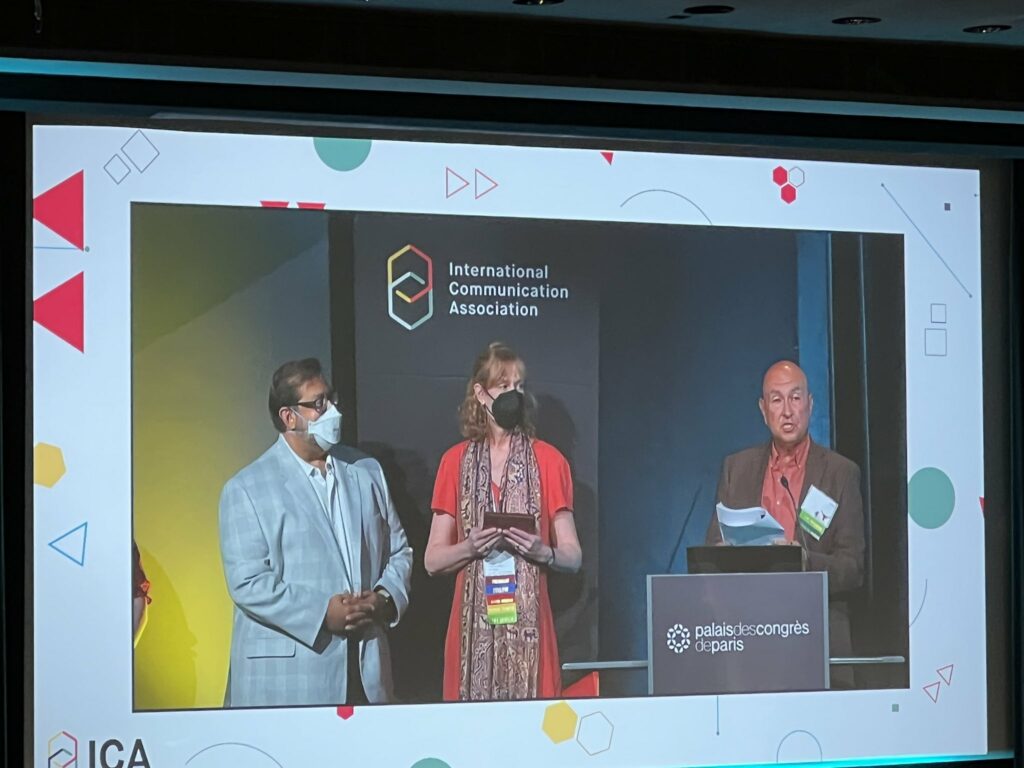 At their 72nd Annual Conference in Paris France, the International Communication Association (ICA) awarded its B. Aubrey Fisher Mentorship Award to SJMC Maier-Bascom Professor Dhavan Shah.
Since 1988, the B. Aubrey Fisher Award has been given to honor outstanding scholars, teachers, and advisors who serve as role models in those capacities and who have had a major impact on the field of communication. Most importantly, recipients of this award have influenced the discipline through their former students, who themselves are important figures in the communication discipline.
"Shah is praised for his fairness, willingness to collaborate, unconditional support, ability to help students see the larger implications of their ideas, and unwavering intellectual generosity," said Craig Scott, Professor in the Department of Communication Studies at the University of Texas-Austin, who conferred the award to Shah. "Dr. Dhavan Shah embodies the B. Aubrey Fisher Mentorship Award, and we are delighted to present him with it."
"I owe a great debt to my mentors — Ivan Preston, Dan Wackman, Jack McLeod, and Dave Gustafson — who shaped my approach to research, teaching, and advising," Shah said. "To be recognized for mentoring others and shaping the field through our joint scholarship and the work of my advisees means I paid that debt forward."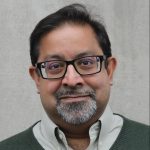 Shah has involved many students in his research and has served as major advisor for over 40 doctoral students, and a committee member on another 80 dissertations across ten departments. His advisees and mentees have gone on to research and teach at some of the world's leading institutions and earn recognition for their work.
"Dhavan has supported my career teaching me about the research process, doing research with me, but most importantly teaching me how to become an independent researcher, one that can help develop new cohorts of researchers," said Hernando Rojas, SJMC Professor and Director and one of Shah's doctoral advisees. "Most importantly his mentoring never ends. Having been a professor for 15 years now myself, I regularly turn to his advice on how to navigate professional challenges, knowing I will always find a sympathetic ear and a smart answer. Simply put, I would not be in academia today if it were not for Dhavan."
Shah's research focuses on the influence of electronic and digital media on social judgments, civic and political engagement, and health support and behavior. He is the author of over 140 articles and 20 book chapters. He has co-edited five books and is the author of News Frames and National Security: Covering Big Brother with SJMC colleague Professor Doug McLeod and Battleground: Asymmetric Communication Ecologies and the Erosion of Civil Society in Wisconsin with current and former UW colleagues Lew Friedland, Mike Wagner, Chris Wells, Kathy Cramer, and Jon Pevehouse.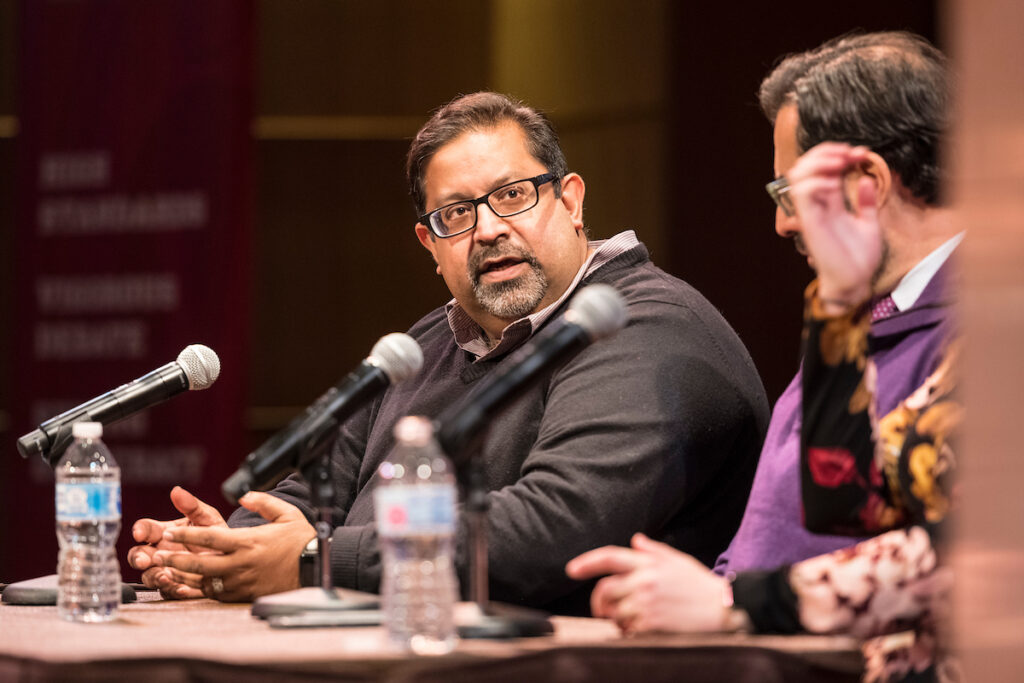 "Dhavan continues to be a sounding board of advice and perspective, nearly 10 years removed from my student days," said Stephanie Edgerly, Associate Professor in the Medill School of Journalism, Media and Integrated Marketing Communications at Northwestern University and one of Shah's doctoral advisees. "I am forever grateful for his mentorship and imprint on my career. He provided me with a map for navigating the world of academia, while encouraging me to choose my own path and go at my own pace. The fields of communication, journalism, and political science are better because of Dhavan's mentorship."
Shah serves as the Director of the Mass Communication Research Center (MCRC), Scientific Director in the Active Aging Research Center and Scientific Director in the Center for Health Enhancement System Studies (CHESS). He holds appointments in the Industrial and Systems Engineering, Marketing and Political Science departments.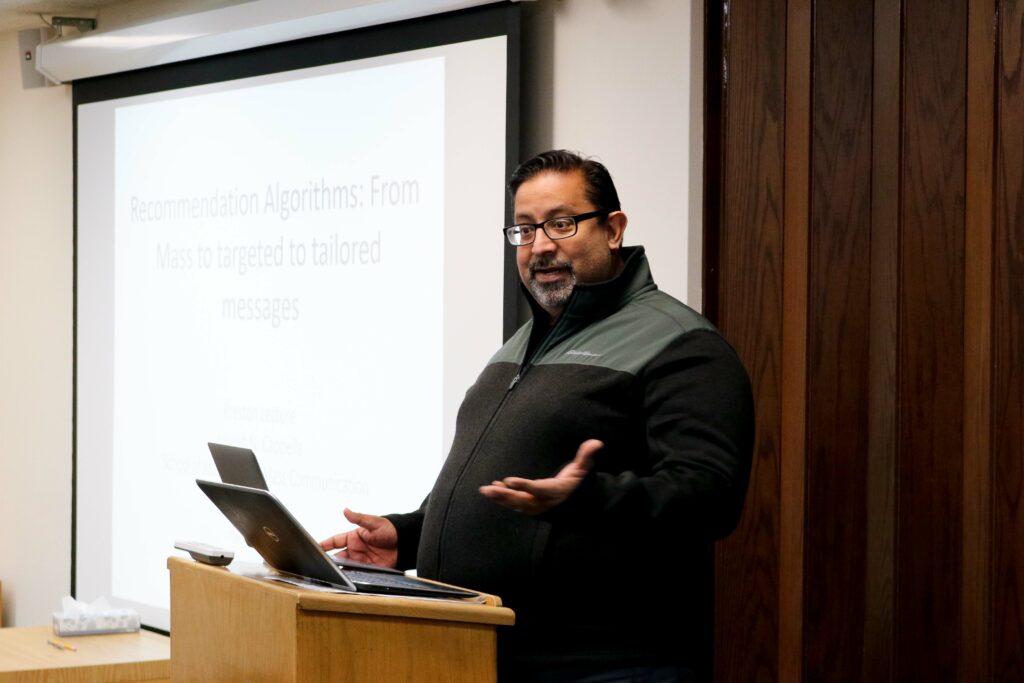 Dhavan guided me and my colleagues toward important lessons about how to live as a scholar," said Kjerstin Thorson, Brandt Endowed Associate Professor of Political Communication in the College of Communication Arts & Sciences at Michigan State University and one of Shah's doctoral advisees. "The lesson I value most is generosity. Dhavan taught us that a great scholar is generous with their time, ideas, opportunities, and mentorship."
In 2016, Shah was elected as an ICA Fellow in recognition of his distinguished scholarly contributions to the broad field of communications. Shah's SJMC colleague Professor Emeritus Jack McLeod also received the Fisher Award in 1991.