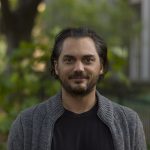 Chris Cascio
Chris Cascio is an Assistant Professor at the School of Journalism and Mass Communication at the University of Wisconsin. His research uses tools from communication studies and social neuroscience to understand when and how persuasion works. Specifically, his research focuses on neurocognitive mechanisms associated with social influence and persuasive messages delivered through mass media and interpersonal communication in order to better understand subsequent behavior. More specifically, his research aims to: 1) understand the core mechanisms that drive behavior change in response to social influence and persuasive messages; 2) understand how situational social context (e.g., being in the presence of a risky versus safe peer), socio-demographic context factors (e.g., high versus low socioeconomic status (SES)), and development (e.g., adolescents versus young adults) moderate neural mechanisms associated with social influence and persuasion; and 3) understand how intervention strategies (e.g., selfaffirmations) alter neural mechanisms associated with social influence and persuasion, and how these changes relate to behavior change.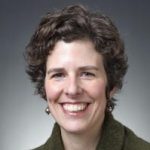 Katherine Cramer
Katherine Cramer is a professor in the Department of Political Science, and an affiliate of the School of Journalism and Mass Communication, the LaFollette School of Public Affairs, and various campus institutes and centers. Her work focuses on the way people in the United States make sense of politics and their place in it. Her book, The Politics of Resentment: Rural Consciousness in Wisconsin and the Rise of Scott Walker, examines rural resentment toward cities and its implications for contemporary politics. She also wrote Talking about Race: Community Dialogues and the Politics of Difference, and Talking about Politics: Informal Groups and Social Identity in American Life.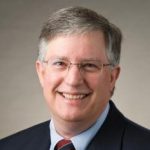 Charles Franklin
Charles Franklin is Professor of Law and Public Policy at Marquette University Law School where he directs the Marquette Law School Poll. Since its inception in 2012 the poll has conducted over 50 statewide surveys of Wisconsin from the contentious 2012 recall elections through the 2012 Obama and 2016 Trump presidential victories and to the 2018 loss that ended Scott Walker's governorship. The cumulative data provide detailed monitoring of opinion and preference in Wisconsin. Franklin's research focuses on the dynamics of party identification, how Supreme Court decisions affect public opinion and how campaign messages shape perceptions of candidates.
Lewis Friedland
Lewis A. Friedland is a Vilas Distinguished Achievement Professor in the School of Journalism and Mass Communication and an affiliated professor in the Department of Sociology. He founded and directs the Center for Communication and Democracy. His research and teaching centers on civic and citizen journalism, communication and society, communication research methods, international news reporting, and civil society and public life. His current research is in three major areas: youth civic engagement and the lifeworld of young people; community media ecologies and civic and public life; and the theory of communicative action. His publications include three books and numerous journal articles and chapters.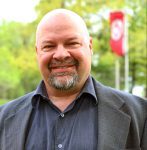 Douglas McLeod
Douglas McLeod is the Evjue Centennial Professor of Journalism and Mass Communication. His research develops three lines of inquiry: 1) social conflicts and the mass media; 2) media framing effects, and 3) public opinion. He focuses on the role of the media in both domestic and international conflicts, news coverage of social protest and its effects on audiences. McLeod has published more than 100 journal articles, book chapters, and law reviews. He recently published News Framing and National Security: Covering Big Brother examines how news framing of domestic surveillance influences audience assessments of issues related to national security and civil liberties.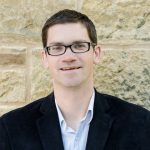 Jon Pevehouse
Jon Pevehouse is the Vilas Distinguished Achievement Professor in the Department of Political Science at UW-Madison. His research interests are in the field of international relations and include international political economy, American foreign policy, and international organizations. Most of his work involves the interaction between actors in domestic societies and international institutions or processes. Topics on which he has recently published include foreign lobbying in American foreign policy, regional trade agreements, social media and politics, international human rights institutions, exchange rate politics, and time series analysis in the social sciences.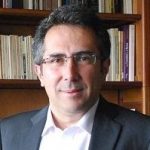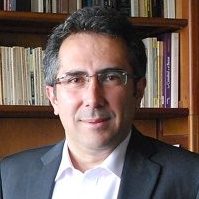 Hernando Rojas
Hernando Rojas is the Helen Firstbrook Franklin Professor of Journalism in the School of Journalism and Mass Communication, and the Director of the Latin American, Caribbean and Iberian Studies program at the University of Wisconsin-Madison. His scholarship focuses on political communication, in particular examining: (a) the deployment of new communication technologies for social mobilization in a variety of contexts; (b) the influence of audience perceptions of media (and audience perceptions of media effects) on both public opinion and the structure of the public sphere; and (c) the conditions under which media support democratic governance.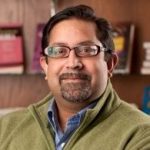 Dhavan Shah
Dhavan V. Shah is Maier-Bascom Professor at the University of Wisconsin, where he is Director of the Mass Communication Research Center (MCRC) and Scientific Director in the Center for Health Enhancement System Studies (CHESS). His work concerns framing and cueing effects on social judgments, digital media influence on civic and political engagement, and the impact of ICTs on chronic disease management. Across these domains of work, he has increasingly applied computational techniques to tackle social science questions. He is housed in the School of Journalism and Mass Communication, with appointments in Industrial and Systems Engineering, Marketing, and Political Science.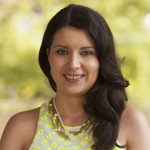 Catalina Toma
Catalina Toma is an Associate Professor of Communication Science in the Department of Communication Arts, and an affiliate of the School of Journalism and Mass Communication. Her research examines how people understand and relate to one another when interacting via communication technologies. She focuses on relational processes such as self-presentation, deception, impression formation, and psychological well-being.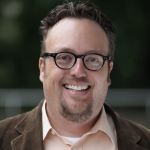 Michael Wagner
Michael Wagner is Associate Professor in the School of Journalism and Mass Communication. He holds affiliations with the Department of Political Science and the La Follette School of Public Affairs. Wagner's research explores how elements of the information environment interact with individual-level factors to affect people's political preferences, partisanship, and behaviors. His research has been published in outlets such as Journal of Communication, Annual Review of Political Science and Journalism & Communication Monographs and has been funded by organizations including the National Science Foundation, the Dirksen Congressional Center, and the Carnegie-Knight Foundation.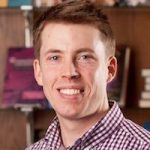 Chris Wells
Chris Wells is an Assistant Professor in the Department of Journalism at Boston University, where he studies how citizens become informed and engaged through digital media, the civic identity and communication preferences of youth and young adults, problems of misinformation and biased information processing, and how social media datasets can inform our understanding of politics and activism. He also works on the problem of understanding the many flows of information and content to which digital citizens are now exposed, and how those flows influence perceptions and actions.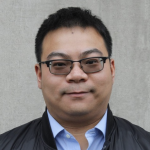 Sijia Yang
Sijia Yang is an assistant professor at the School of Journalism and Mass Communication at the University of Wisconsin-Madison. His overall program of research centers around a novel line of inquiry termed computational message science (CMS), where he seeks to integrate cutting-edge computational approaches with message effects research, particularly in the context of health communication and persuasion. Currently, Sijia has identified three priorities to advance his program of research on CMS: 1) apply computational methods to better understand how multimodal persuasive messages operate and achieve effectiveness on digital media; 2) computationally scale the strengths of moral appeals and examine how moral appeals, especially when combined with social influences, could affect individuals' (mis)perceptions of medical and scientific innovations, behavioral outcomes, and communicative actions (e.g., clicking, retransmission, commenting); and 3) integrate persuasive messages with modern digital technologies (e.g., mhealth innovations, algorithmic tailoring) to promote health especially in the context of substance use prevention and treatment (e.g., tobacco use, opioid use disorder).
Sijia received his Ph.D. in communication from the Annenberg School for Communication at the University of Pennsylvania in 2019, his M.A. in communication from the University of Illinois at Urbana-Champaign in 2012, and his B.A. in English language and literature from the Renmin University of China in 2010.