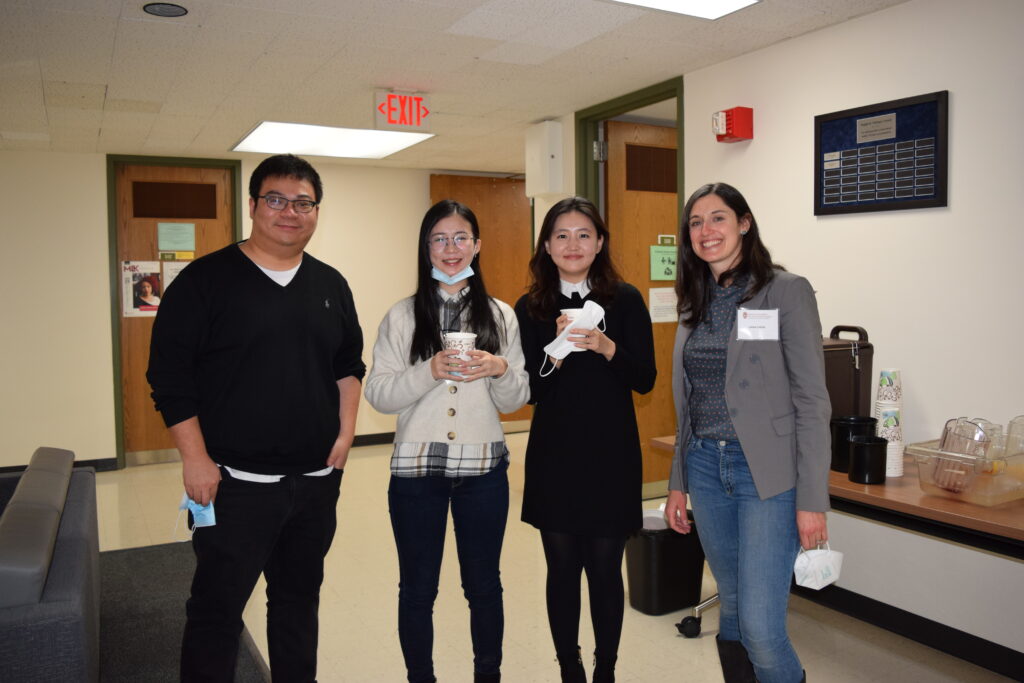 Sijia Yang, Assistant Professor in the School of Journalism and Mass Communication, has received an Exceptional Service Support award from the Office of the Provost. The program acknowledges and supports assistant and associate professors, especially women and those from historically underrepresented groups, who are tasked with service activities beyond what is usually expected of faculty members.
In addition to teaching both undergraduate and graduate level courses, Yang conducts research related to message effects and persuasion using both experimental and computational methods, especially in the area of health communication. He is also the faculty leader for the Computational Approaches and Message Effects Research (CAMER) group within the Mass Communication Research Center (MCRC).
"I appreciate my colleagues' nomination and the Office of the Provost's recognition of my service both to SJMC and to local communities in Wisconsin. The COVID-19 pandemic has severely disrupted the lives of our graduate students and particularly international students; and many local communities have been struggling over the past two years. With this award and the course release it provides, I am hoping to do more to help alleviate some of the COVID-induced suffering through vaccination promotion and health misinformation mitigation."
The award is designed to encourage service that promotes the university's interest in having a broad range of perspectives represented in things like committee service, governance, advising and inclusion efforts. This type of service can often take away from the time faculty members have to do research. The Exceptional Service Support Program helps to alleviate some of this burden.
"Since joining the faculty in 2019, Sijia has been an outstanding addition to our department, through his teaching, research and service" said Hernando Rojas, SJMC Director and Helen Firstbrook Franklin Professor. "This award will help him to continue work on critical research addressing COVID-19 vaccine hesitancy and tackling the growing problem of misinformation."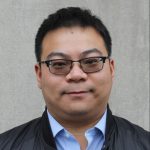 This year, Yang has been a co-investigator on a major research project focused on combating COVID-19 vaccine hesitancy in rural communities in Wisconsin. Funded by two grants from the UW Institute for Clinical and Translational Research (ICTR) and the Centers for Disease Control (CDC) through the UW-Madison Prevention Research Center, the campaign is called Communities Confronting COVID-19, or the C3 Project.
Along with colleagues from the UW School of Medicine and Public Health (SMPH) (Susan Passmore, Dorothy Farrar-Edwards, Kate Gillespie and Elizabeth Cox), Department of Community & Environmental Sociology (Malia Jones), and the School of Education (Andy Garbacz and Daniel Bolt), Yang and his team are collaborating with local community leaders, such as health providers, religious leaders and public health officers to promote vaccination in rural Wisconsin.
"In this campaign, we aim to amplify the voices and vaccine-related experiences of local community leaders and members living in rural counties in Wisconsin via a series of video public service announcements on Facebook and Twitter to target rural residents," Yang said.
In addition to Yang's faculty colleagues, graduate students Liwei Shen and Ran Tao and undergraduate students Hannah Ernst, Elyssa Feldman, Tamia Fowlkes and Sammie Johnson have been playing a leading role in producing the PSAs and running the social media campaign.
"As a graduate student, working on this project has allowed me to grow academically and professionally," said Ran Tao, a PhD student in SJMC and research assistant on the Wisconsin C3 project. "It's not just about how to do research. It's also about how to communicate and collaborate with so many different people. This definitely has been a great learning opportunity for me."
Yang is also a co-Principal Investigator on another project focused on correcting misinformation about COVID-19, titled "How Large-Scale Identification and Intervention Can Empower Professional Fact-Checkers to Improve and Public Health." Funded by a National Science Foundation Convergence Accelerator grant, the project conducts a series of randomized A/B testing on social media platforms to determine what methods of fact-checking to debunk misinformation are most effective.
"Social networks and other companies are already doing A/B testing, and researchers should take advantage of such infrastructure on social media for misinformation mitigation," Yang said. "We hope to empower professional fact checkers and journalists by amplifying their roles and allowing them to leverage data and causally valid evidence found through A/B testing."