(MADISON, Wis.) A new University of Wisconsin-Madison report has found that roughly 60% of Wisconsinites have stopped talking about politics with someone due to political disagreement, and 17% have ended relationships altogether with friends or family over politics.
And one quarter of Wisconsinites said they avoid participating in politics for fear of their safety, with substantially higher levels of safety concerns among Black, Jewish, and Muslim respondents compared to other racial and religious groups.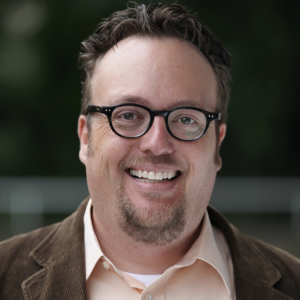 The 2022 Civic Fracture & Renewal Survey with 3,031 Wisconsinites was fielded by a team of UW-Madison faculty, grad students, and staff affiliated with the Center for Communication and Civic Renewal (CCCR), led by Dr. Michael Wagner.
"As compared to when we started polling the state in 2017, we keep finding that the political divides Wisconsinites report having with their friends and family are getting sharper," said CCCR's Faculty Director, Dr. Michael Wagner, a professor in the UW-Madison School of Journalism and Mass Communication. "What's less clear – and what we are trying to understand through our work at the CCCR – is the extent to which our political divides threaten our relationships and the well-being of our democracy more generally, and what we can do about it."
The report also found that former President Trump's strongest supporters in the state were more likely to support a range of anti-democratic actions – substantially more so than Democrats and Republicans who felt less favorably toward Trump.
The survey also indicated young people and low-income people in the state had experienced more difficulty with the voting process.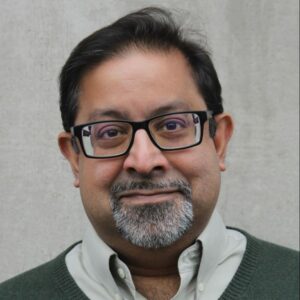 "Although some of our findings paint a grim picture, we also find areas for optimism, with substantial agreement across partisan divides on many topics," said Dr. Dhavan Shah, Maier-Bascom Professor and CCCR Research Director at the University of Wisconsin-Madison. "This offers opportunities for civic renewal. For example, the vast majority of Wisconsinites from both parties support having political leaders who make compromises to get things done rather than sticking to principle no matter what."
Beyond an openness to compromise when appropriate, the report finds fairly high levels of public confidence in Wisconsin's elections, widespread belief that religion should not guide government policies, and support for non-partisan legislative redistricting to improve the representativeness of state government.
CCCR's next research report later this spring will highlight how the information Wisconsinites consume – the news they use, the people they talk to, the social media they engage with – is associated with their social and political attitudes.
The 2022 Civic Fracture & Renewal Survey was supported by the John S. and James L. Knight Foundation, which supports research on the intersections of media and democracy.
About the Center for Communication & Civic Renewal
The Center for Communication & Civic Renewal (CCCR) is an interdisciplinary research team housed in the School of Journalism & Mass Communication at the University of Wisconsin-Madison. CCCR's research aims to understand Wisconsin public opinion and the state's broad political communication ecology, drawing upon frameworks and methods foundations in communication, political science, sociology, psychology, and computer science.
The Center's public opinion polling is one of three analytical components in our broader efforts studying political communication in Wisconsin. The Center also conducted in-depth interviews with over 200 citizens throughout the state to understand how they're talking and thinking about politics. Finally, the Center conducted large-scale computational analyses of social media and news media content throughout the state.
CCCR's past research is synthesized in the book, Battleground: Asymmetric Communication Ecologies and the Erosion of Civil Society in Wisconsin, published by Cambridge University Press in 2022, along with several peer-reviewed articles published in academic journals, and public-facing articles in outlets including the Washington Post, Vox, and TechStream.