The award will allow researchers to further develop Course Correct, a precision tool providing journalists with guidance against misinformation.
MADISON, Wis. – A team of researchers that developed Course Correct, a tool to help journalists identify and combat misinformation online, will now be testing that tool in the real world, through partnerships with journalists.
The tool offers precision guidance against misinformation via a flexible and dynamic dashboard which helps journalists to identify trending misinformation on social media, strategically correct false claims and test the effectiveness of corrections in real time.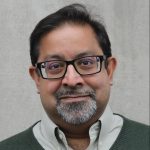 "Challenges of misinformation are not restricted to elections and COVID or to a particular community; we see large volumes of false information circulating around product recalls, children's vaccines, and natural disasters, all of which our system could be adjusted to address," said University of Wisconsin School of Journalism and Mass Communication Professor Dhavan Shah, a collaborator on the project. "Countering misinformation will require vigilance and adaptation."
The group received a Phase I grant last year to develop the tool. The next phase of the project will help roll the tool out to a wider audience, funded by a $5 million Phase II Convergence Accelerator cooperative agreement award from the National Science Foundation.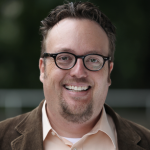 "In Phase I, we developed our misinformation detection system and conducted promising preliminary tests of a method to correct misinformation within the networks it is spreading. Now, we will partner with journalists at the local, state and national levels to see how well Course Correct works in real world settings," said UW SJMC Professor Mike Wagner, the principal investigator on the project. "It's been thrilling to work with such a diverse team of experts, so many of them with UW ties, as we try to help accurate information find its way into misinformation networks. I hope we can play a small role in helping to increase the flow of accurate information about important issues and reduce the reach and power of misinformation."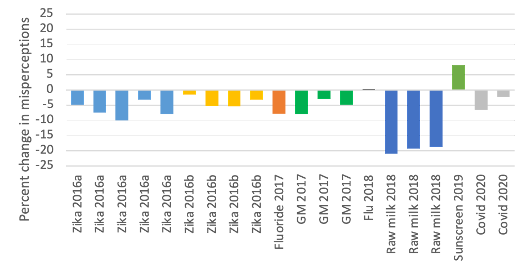 According to a recent Knight Foundation study, 74% of Americans are very concerned about the spread of misinformation on the internet, including strong majorities of both Democrats (84%) and Republicans (65%).
As a part of Phase II, the team will be forming formal partnerships with both local, state, national and global news organizations including The Capital Times in Madison, WI, the Wisconsin Center for Investigative Journalism, Snopes and the International Fact Checking Network. The team plans to present Course Correct to IFCN's Global Fact 10 Conference in the second year of Phase II and invite signatories to join their team.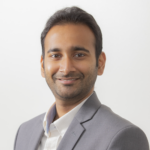 "Phase I brought together experts with different skillsets who were driven by a shared passion of improving the cyber information ecosystem," said Srijan Kumar, Assistant Professor at Georgia Tech and collaborator on the project. "In Phase II, I am looking forward to collaborations with the expanded team and I am excited about our impact potential and tools."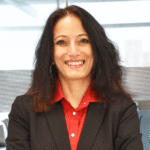 "I'm excited to move this work forward in Phase II, continuing to develop A/B-tested correction strategies against misinformation and evaluating the effectiveness of evidence-based corrections," said Washington State University Associate Professor Porismita Borah, a collaborator on the project and a UW-Madison SJMC alum. "By testing different strategies at the same time, Course Correct can tell journalists the most effective ways to correct misinformation in the actual networks where the misinformation is doing the most damage."
The team has a road map for Phase II of the project with several key milestones, including completing the scalable misinformation detection system and the identification of best practices for misinformation correction. Then, they will train journalists on Course Correct and conduct randomized control trials to demonstrate the tool's value. Next, they will introduce Course Correct to the 135 signatories of the IFCN and incorporate their feedback. Finally, the team will bring additional news organization partners on board after presenting at the Global Fact Summit.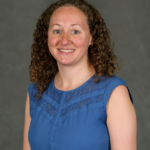 "The thing that I'm most excited about with regard to this work is how it is effectively combining lots of elements of misinformation research, in order to maximize impact," said Georgetown University Associate Professor Leticia Bode, a collaborator on the project and an alum of UW-Madison SJMC. "Lots of these elements – mapping misinformation networks, testing corrective information, journalistic fact checking – have been going on, but they've mostly operated in isolation. Combining them should significantly increase the impact this work has on actually reducing the spread of misinformation on social media."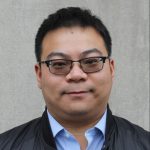 "This project is unique in adopting a convergence accelerator approach where we engage with the journalistic and fact-checking communities from the beginning and throughout the system design and testing phases," said UW SJMC Assistant Professor Sijia Yang. "We hope to build a system that would empower those working at the frontline fighting mis- and disinformation with real-time signals to identify emerging misinformation, rapid-response A/B testing capacities and evidence-based strategies for effective correction. I am so excited to work with a dream team to address this pressing societal challenge."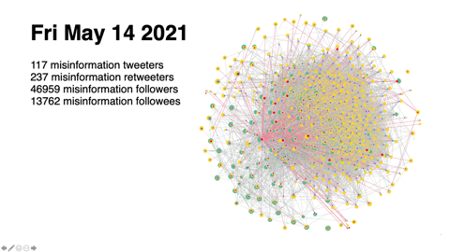 Researchers at UW-Madison include Shah, Wagner, Yang and Electrical and Computer Engineering Professor William Sethares. They will work with several collaborators from other institutions, including Borah, Bode, Kumar, Georgia Tech Associate Professor Munmun De Choudhury, University of Minnesota Associate Professor Emily Vraga, and Founder and CEO of Anchor Change Katie Harbath. Borah, Bode, Vraga and Harbath are all UW-Madison SJMC alums.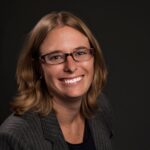 "I'm excited to work with a truly interdisciplinary team focused on practical interventions that can reduce misinformation online," Vraga said. "The scale of the problem requires us to consider how different strategies can all intersect to help address misinformation on social media. Actively working with journalists and fact-checkers, who will be such an important part of the correction process, will help this project have a meaningful impact on the problem."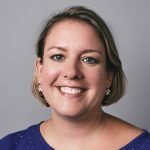 "Combatting mis- and disinformation online is becoming a harder, not easier task to do as bad actors get more sophisticated, use more platforms and different types of content," Harbath said. "Course Correct holds a lot of promise to help journalists spot, track and refute false narratives quickly. I'm excited the NSF has decided to fund Course Correct for Phase II, as providing tools like this will be crucial not just for the U.S. midterms, but as we go into the 2024 presidential election."
Launched in 2019, the National Science Foundation's Convergence Accelerator builds upon research and discovery to accelerate use-inspired convergence research into practical application. The Convergence Accelerator is making timely investments to solve high-risk societal challenges.